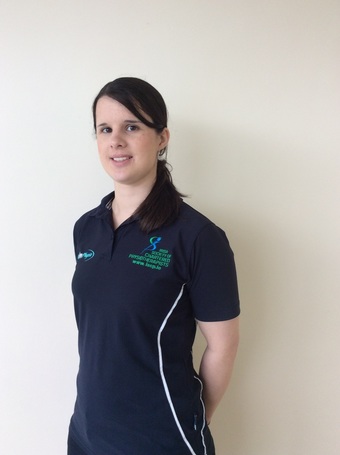 Michelle is the founder of MiPhysio which she established in January of 2015. She qualified as a physiotherapist with a First Class Honours Degree from University College Dublin in 2010. Following this Michelle worked in Newport for 2 years. During this time she gained extensive knowledge of the local area and clientele.

Michelle completed her Pilates and Dry Needling training during this time and these have become a foundation on which much of her practise is based. She has taught Pilates for general population and for patients recovering from injury. Michelle has a special interest in working with people suffering from neck and back problems.

Michelle has extensive experience in Sports Physiotherapy. She was the senior Chartered Physiotherapist working with Mayo Senior Football Team for 2015. Previously she has been physiotherapist for Mayo Under 21 teams in 2011 and 2012.

Michelle travelled to New Zealand in 2012 where she worked in a busy private practice setting. Here she honed her clinical skills further whilst learning from a new environment and a diverse patient population. Whilst in New Zealand she worked with athletes from a variety of Sports including Rugby Union, Rugby 7s, Netball, Cricket and Rodeo. Whilst there she worked with the following teams;

Head Physiotherapist Mid Northern Rugby Union - Regional Premier Champions 2013.
Head Physiotherapist Mid Northern Rugby Union Reserves Team (Finalists 2013).
Head Physiotherapist Whangarei Ladies Netball Under 19 Team - National Tournament July
2013.
Head Physiotherapist Netball Whangarei district premier grade 2013
Physiotherapist Northland Rugby 7's tournaments 2013.
Physiotherapist New Zealand National Rodeo Circuit 2012-2013.

Currently Michelle works in the clinic Monday to Friday.

Michelle is originally from Achill Island and is delighted to be back working in Newport Physiotherapy Clinic along with being close to family and friends.